TEAMYUNUS EGEMENOĞLU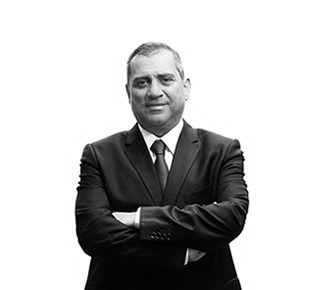 YUNUS EGEMENOĞLU
MANAGING PARTNER
Yunus Egemenoglu is the managing partner at Egemenoğlu Law Firm. He has over 30 years of experience representing public and private companies in connection with a wide variety of legal matters.
Yunus Egemenoglu's practice focuses on banking and finance, financial restructuring, mergers and acquisitions and litigation. he also offers corporate and commercial law advice, and his practice includes advising companies with respect to general corporate matters. He advises clients from a vast range of sectors including transportation, energy, and food and beverage.Yunus Egemenoğlu lectured in "Bail in Commercial Loans", "Alienation of Mortgage Claim", "Suspension of Bankruptcy", "Conditions for Validation of Acquittal", "Bad Debt Pursuance", and "Discipline and Arbitration in Turkish Football" seminars. He is also a member of British Chamber Of Commerce of Turkey (BCCT), Chambre De Commerce Francaise En Turquie (CCIFT), European Patent Institute (EPI).
Yunus graduated from Istanbul University Law School in 1982.
---
University: Istanbul University
---
Languages:Turkish, English