COVID-19: A TURNING POINT IN DETERMINIG WORKING CONDITIONS AND OHS MESAURES 15 June 2020
What are the differences resulting from COVID-19 pandemic, in rules regarding working order and occupational health and safety measures implemented especially in the workplace?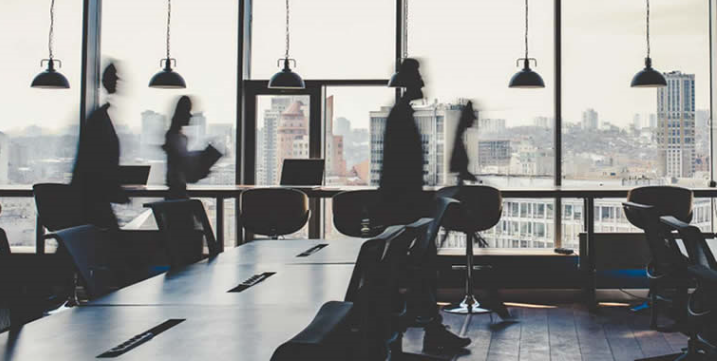 With effect of New Coronavirus (Covid-19), we all experience and observe that both social life and working life are subject of significant change and transformation. Psychological and sociological effects arising from keeping up with a different order by human who is a social entity such as putting oneself in quarantine or protecting its social distance with people in quarantine will be undoubtedly subjected to significant scientific researches in the future.
It is indisputable that in this context, law which is whole of rules that regulate society and is reinforced by state sanctions, will also under the influence of New Coronavirus (Covid-19). Also, measures taken by state towards public health due to appearing the pandemic in our country and legal sanctions implemented in case of failure to comply with these measures are appeared before us as a result of this effect.
Therefore, it is clear that, rules affecting working life will be subjected to a distinction as before and after the New Coronavirus (Covid-19) in the future. The differences in rules regarding working order and occupational health and safety measures implemented especially in the workplace, have been already felt.
Thus, advices regarding rules to be considered and implemented according to activity and workplace have been submitted to employers in Covid-19 Pandemic Management and Study Guide which is prepared by Ministry of Health Scientific Advisory Board who has an important role regarding minimizing risk of pandemic infection and protecting public healthy and which is updated in official web site of ministry. Accordingly, it is seen that the Advisory Board states generally a range of rules advised for employers to be implemented and, in addition to suggestions towards workplace and customers, protecting personnel, major rules to be considered during environmental cleaning, disinfection and air conditioning have been listed. Moreover, rules that are important for every business operating in many fields such as shopping malls, all businesses operating in office and bureau systems, restaurants, cafes, patisseries, clothing stores, construction sites, white goods and furniture stores, cosmetics and perfumery stores, fuel stations, special education and rehabilitation centers etc. have been specified.
Besides, posters which have qualification common usage for all workplaces and posters specific to the field of activity of workplace prepared by the Ministry of Health have been also submitted for employers' information and attention. Similarly, 16 rules regarding methods of prevention from New Coronavirus (Covid-19) in workplaces announced by Ministry of Labour, Social Services and Family and given place in official website should be abided.
Consequently, according to us, at the beginning of the New Normal Work life, it is useful and has importance that;
Considering current conditions and employer's legal obligations; ensuring that Occupational Safety Committee in the workplaces holds an extraordinary meeting due to the New Coronavirus (Covid-19) and an action plan is prepared as a result of the Meeting,
even if there is no legal obligation in respect to workplace danger class and number of employees, reviewing issue of employing consistently a health personnel,
carrying out a risk analysis specific to the process by the workplace risk assessment team and preparing an emergency action plan in this direction, training the employees and delivering the equipment they will need,
in order for all measures taken to be proved, without causing any personal data violation, also recording all measures taken by means such as documents, cameras, photographs, etc.,
organizing immediately the process by the employer in terms of workplace that has not an Occupational Safety Committee in order for taking necessary measures,
even if there are similar workplaces belonging to the same employer; obtaining an Risk Analyse Report for every workplaces by examining (except for mandatory studies under the Law of Occupational Health and Safety) through experts (doctor, OHS specialist, etc.) for the determination of adequacy level of the measures taken regarding the New Coronavirus (Covid-19) and determination possible infection risk, (This report will contribute to the determination of the current situation and risk in the workplaces and will act as a guide for actions to be taken. In this way, it may also be an important evidence that the necessary measures have been taken by the employer at possible dispute processes.)
Within the scope of taking measures related to occupational health and safety, taking into consideration by the employers that not only review of issues such as informing or training of personnel, but also working conditions such as having to work remotely when necessary can be made, preparing by the employer the legal documents regarding rules and procedures to be determined by the employer, which will have the characteristics of employment contract and its annex.