IMPACT OF THE CURFEW DECISIONS, AND ENTRANCE-EXIT MEASURES, TO THE BUSINESS RELATIONS 13 April 2020
IMPACT OF THE CURFEW DECISIONS, AND ENTRANCE-EXIT MEASURES, TO THE BUSINESS RELATIONS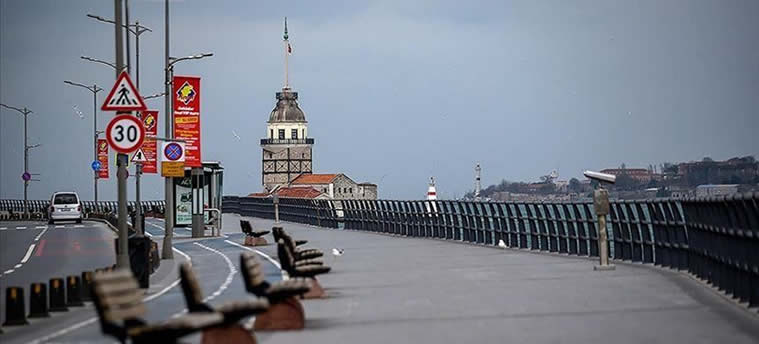 In order to manage the risk Covid-19 outbreak poses to public health in our country, additional measures have been taken to reduce social mobility and human contact. With Circular 89780865-153, published by T.C Ministry of Internal Affairs on 3 April 2020, all entrance into and exit from Turkey's 30 largest municipalities plus Zonguldak, whether by land, air or sea were prohibited for a period of 15 days starting on 3 April 2020.
Pursuant to the same Circular, all individuals born after 1 January 1 2000 were made subject to a 24-hour curfew starting at midnight on 3 April 2020.
The Ministry of Internal Affairs' Circular exempted from its restrictions individuals who are both aged between 18- 20 and are either (i) civil servants, contracted personnel or employees in public institutions or organizations, (ii) employees in the private sector, or (iii) seasonal agricultural workers. Persons employed in the private sector are obliged to carry with them documents proving they are exempt from curfew for presentation to officers during any inspection.
Evaluation in Terms of Employees Under the Age of 18
Since the exception to the ban in question covers people between the ages of 18 and 20, only those in this age range will be the exception to the curfew, provided they can prove with documentation their employment in one of the categories set forth in the Circular. However, if children and young workers under the age of 18 are so employed, they will not be expected to work, given they are strictly forbidden from leaving their homes.
This regulation, adopted through Circular, is considered to be within the scope of "an act of providence" that excuse an employee from having to work . In other words, the curfew is thought of as an act of providence that has occurred that prevents the employee from working for more than a week even though the workplace has not been closed and activity there continues. As for the possible consequences of this "act of providence," consider the case of a termination of an employment contract for "compelling reasons," where in accordance with Article 40 of the Labor Law, the employee is to be paid, for up to one week, half his or her wages for each day of work missed, with employment contract considered terminated after this one-week period. And, contrary to the general belief, the employer, who uses the above mentioned excuse to terminate a employment contract, must pay severance pay to the employee.
When the Residence of an Employee is in a Different City than his or her Workplace
If an employee's residence and his or her workplace are in different cities, in order to travel between these cities a residence permit and the SGK registration document, indicating the location of the employee's workplace, must be submitted.