ORDINARY MEETING OF THE GENERAL ASSEMBLY OF COOPERATIONS AND SUPERIOR ORGANISATIONS HAVE BEEN POSTPONED 25 September 2020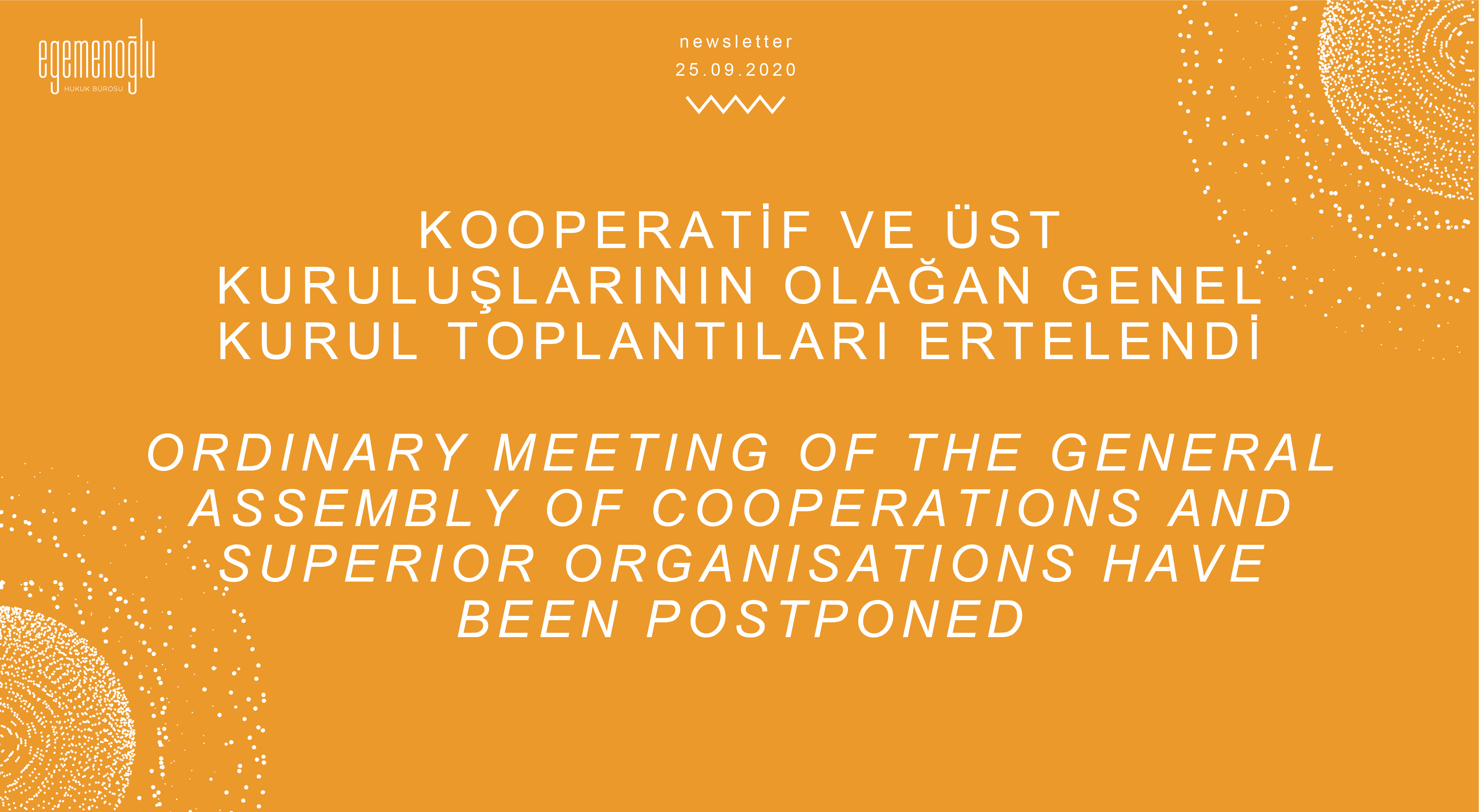 In the scope of measures regarding Reducing the Effects of the New Coronavirus (Covid-19) Epidemic on Economic and Social Life,
With the statement made by the Ministry of Trade General Directorate of Tradesmen, Craftsmen and Cooperatives letter on "Postponement of General Assemblies" dated 21.09.2020, it has been announced that ordinary general assembly meetings of the cooperative and their superior organizations is postponed until 31.10.2020, in order to reduce the risk that may occur due to virus spread and to prevent damages that may occur, and that the postponed general assemblies should be held within 3 months from this date by stating that many applications were received to postpone general assembly meetings from the cooperative managers and partners, especially from cooperatives which have multi-partner and whose partners are over the age of 65 due to the Covid-19 epidemic. In addition to this, it has been stated that the duties, authorities and responsibilities of the existing organizations shall continue until the first general meeting to be held after the postponement period.
Whether this postponement is a necessity or arbitrary is not specified in the letter. In this context, according to our external research conducted at the Registry of Commerce and Ministry of Trade General Directorate of Tradesmen, Craftsmen and Cooperatives, it was stated that the registry offices will register the general assembly if the general assembly is held. In addition, the Ministry of Trade concordantly states that if the preparations for the general assemblies have started, relevant general assemblies can be registered by the registry offices.