WHAT ARE THE MEASURES TAKEN IN THE UNITED KINGDOM DUE TO COVID-19? 28 March 2020
WHAT ARE THE MEASURES TAKEN IN THE UNITED KINGDOM DUE TO COVID-19?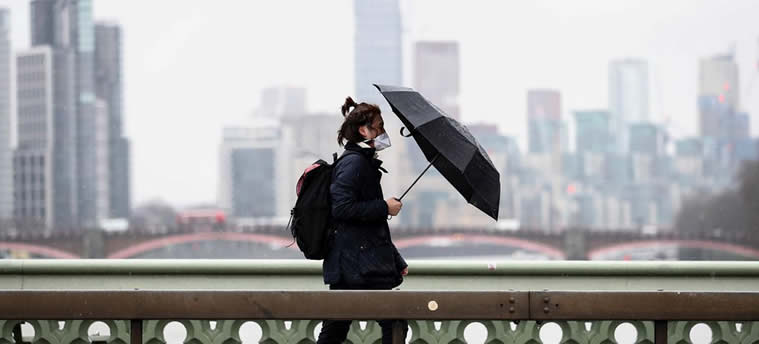 1.UNITED KINGDOM
As a first step, on March 11
th
, 2020, the British Chancellor of the Exchequer announced a package of measures to reduce the economic impact of the Covid-19 virus totaling to £12 billion (approximately €13 billion)
[1]
.
On March 17th, 2020, additional measures were announced by the British government[2].
1.1.Tax measures
Introduction of a business rates retail holiday
Such business rates holiday would apply for retail, hospitality and leisure businesses in England for the 2020 to 2021 tax year.
Assistance in the payment of taxes
All businesses and self-employed people in financial distress, and with outstanding tax liabilities, may be eligible to receive support with their tax affairs through HMRC's Time To Pay service.
These arrangements are agreed on a case-by-case basis and are tailored to individual circumstances and liabilities.
1.2.Social measures
Small and medium-sized businesses and employers may reclaim up to two weeks of Statutory Sick Pay (SSP) paid for sickness absence due to the COVID-19 virus.
Employers should maintain records of staff absences and payments of SSP, but employees will not need to provide a general practitioner fit note.
This measure is applicable to employers with fewer than 250 employees as of February 28th, 2020.
1.3.Financial measures
One-off grant of £10,000 (about €11,000) to business that pay little or no business rates
Additional grant of £25,000 (about €27,000) to retail, hospitality and leisure businesses
This measure applies to businesses operating from smaller premises, with a rateable value between £15,000 and £51,000 (about €16,000 to €55,000).
Support for businesses through the Coronavirus Business Interruption Loan Scheme
The Government will provide, through the British Business Bank, free of charge to SMEs an 80% guarantee on each loan for borrowings up to £5 million (about €5.5 million).
Businesses can access the first 6 months of that finance interest free, as government will cover the first 6 months of interest payments.
The overall ceiling for these guarantees is, for the time being, £330 billion (€362.5 billion).
Further details, including on the lenders providing access to this scheme will be announced in the coming days, and the scheme will be available from early week commencing March 23rd, 2020.
Suspension of mortgage payments for three months