Regulation on Electronic Notification Has Been Published 27 December 2018
Regulation on Electronic Notification ("Regulation") regarding electronic notification which will be made through Post and Telegraph Corporation ("PTT") by component authorities which are entitled to serve a notification pursuant to the Notification Law, has been published on the Official Gazette numbered 30617 dated 6 December 2018.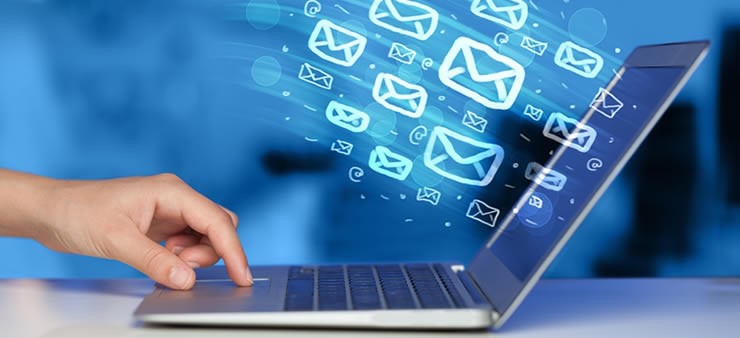 Which arrangements are introduced under the new regulation?
1. Which natural and legal persons is required to be notified via electronic notification?
a. Public administrations stipulated in (I), (II), (III) and (IV) numbered schedules which are placed on public finance management and control law numbered 5018 and dated 10/12/2003, and institutions with circulating capital which are connected with these administrations.
b. Local administrations (municipalities, provincial special administrations, theirs subsidiaries and union and administrations which are established by them or they have been enrolled) defined on the Law numbered 5018.
c. Other state institutions and organizations established by private law and capital and surety funds which have been established by Law.
d. Government business enterprises, theirs subsidiaries and enterprises and institutes which are affiliated with them.
e. Other associations which more than %50 of theirs capital are pertain to the public.
f. Professional organizations and parent organizations with public institution status.
g. All private legal persons including those which have been established by law.
h. Notaries
i. Lawyers whose names are indicated on the Bar Plaque.
j. Mediators and experts recorded on the Registry.
k. Unity which persons, who are authorized to represent administrations, government business enterprises or other associations which more than %50 of theirs capital are owed by public, as an attorney at judiciary and administrative judicial authorities, executive offices or arbitrators, have enrolled.
Natural and legal persons, who are not stated above, may also apply for obtaining electronic notification address. After that they have an electronic notification address, it is mandatory to send notifications to those persons via electronic means.
2. How is the application procedure for persons who are obliged to obtain electronic notification address?
Application for natural and legal persons stated above shall be implemented by related institutions, organizations or union through PTT within 1 month following the date which this obligation has commenced.
Natural and legal persons, who are not indicated above but have a request regarding that notifications should be send to his/her via electronically, may apply PTT for electronic notification address.
PTT will create a unique and sole electronic notification address based on identification information of natural persons and system information of legal persons within 1 month following the application date and record it to the National Electronic Notification System ("NENS").
PTT will dispatch electronic notification address to related institution, organization or union in order to be delivered to the addressee for natural and legal persons which are indicated above and to be required to obtain an electronic notification address. After PTT has been informed regarding that the notification address has been received, the address will be provided immediately to the using of competent authorities who are entitled to send notification.
3. How will the electronic notification system process?
Competent authority authorized for sending notification shall confect the electronic notification message and transmit it to the NENS.
NENS shall deliver the electronic notification message to the addressee by linking the message with time stamp.
Message and attached documents to be sent shall be encrypted by NENS in order to protect confidentiality and these message and attached documents may only be reached by addressee.
4. When shall the electronic notification be deemed as served?
Electronic notification shall be deemed as served in five days following the date which electronic notification has been delivered to the addressee.
If addressee request information regarding receiving of electronic notification, he/she shall notify his/her electronic notification address or phone number to the PTT. Then, PTT shall inform addressee when the electronic notification is received. This information message is transmitted to the phone for a fee and to the electronic notification address for free.
That this information message may not be sent for any reason or delaying of sending information message shall not affect the validity of the notification. Accordingly, we recommend that you should check your notifications regularly.
5. How is electronic notification address accessed?
Electronic notification address can be accessed through;
· Using secured e-signature
· E-government by passing identity authentication
· Using non-returnable verification code which will be obtained from the SMS which will be sent after using the code provided PTT.
Sub transaction authority may reach data as limited to its authorities warranted by main transaction authority.
6. Can third persons be authorized to access to electronic notification address?
Natural and legal persons stated above shall designate minimum 1 - maximum 10 main transaction authority and notify of PTT.
Assignment and authorities of main transaction authority are as follows:
a. Determining sub transaction authorities and adding or removing them from NENS.
b. Delegating the assignment for sub transaction authorities in NENS.
c. If required, conducting all transactions of sub transaction authorities and other technical transactions.
Sub transaction authority may reach data as limited to its authorities warranted by main transaction authority.
7. What do the term of evidence records express?
Evidence records are records which express that notification has been received by NENS, to be delivered to the addressee, has been read and to be served duly. These records are also signed by e-certificate.
Evidence records shall be deemed as conclusive evidence unless the contrary is proved.
8. When will the Regulation Come into Force?
The Regulation will be entered into force as the date of 1 January 2019.